DOBRODOSLI
BANE KERAC
CRTAC STRIPA / COMIC ARTIST

Dragi posetioce, zbog obilja velikih
slika koje je nemoguce
optimizovati za brze otvaranje,
neki delovi ove prezentacije ce
Vam oduzeti nesto malo vise vremena.
Molimo Vas za strpljenje.

Dear visitor, this presentation have a lot
of big pictures which can't be optimized
for faster access, so some parts of it
will require some time.
Please, be patient.
Vasa pitanja, komentare i sugestije mozete poslati na adresu baker@EUnet.yu
CAT CLAW na INTERNETU https://members.tripod.com/~ivarman
Ovaj internet sajt je napravljen i administriran od strane AF Web Team-a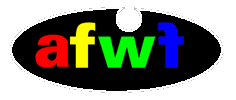 ---
All pictures and characters are registered trade marks © 1998,Strip Art Features & Bane Kerac